Rain Gutters, Siding and Metal Work in Salt Lake City
Double T in Utah is a home exterior specialist. We take great pride in providing some of the best craftsmanship in the state, when it comes to window replacement, rain gutters, metal roofing, and custom metal work.
When working with a property's appearance, it's a common mistake to think that the entire job is all about creating a prettier house. While good aesthetics are vital, so are function and durability. Efficiency plays a big role in our creativity, and in our line of work, it comes with the territory. Creating custom gutters and working with different architectural styles requires as much thinking as it does finesse.
This has established for us a reputation as a reliable partner, among our customers in Salt Lake City. Whether creating chimney caps, installing sidings and rain gutters, or heading a complete makeover project, we deliver on our promise and exceed your expectations. You can view our best work on our website, and we work without exception. For every customer, regardless of the size of the job, we look to deliver the highest quality of service.
We are confident in our skills in home exterior remodeling. Our employees in charge of installation have certifications from industry authorities. We're definitely capable of doing our own work without the help of subcontractors, and our connection with a variety of manufacturers also gives us an edge. Not only can we provide you high-quality service, we can find the ideal product to accompany your project.
Aesthetics, efficiency, materials, these are all a priority when Double T helps you remodel your house's exterior. We hope to be long-term partners with all of our customers, and we'll work to gain your loyalty. Call us for more information.
What we do
Windows are your view from within your home to the beautiful outside world. We have many stylish windows to give your home and outside a gorgeous aesthetic touch.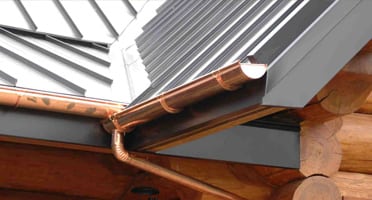 Years of experience has made our partnership with Alcoa the natural choice to help us offer premium seamless rain gutters at an affordable price.
DTI specializes in home siding and exterior solutions. We offer many options of decorative patterns, materials, colors, and design.
Best Work
Accent Lighting For Your Home Or Business
At DTI, we saw a need to eliminate the hassle and expense of putting up and taking down Christmas lights every year. In addition, we had the desire to use accent lighting for other occasions. As a result…Dynamite Lights!!!!
Now at the touch of a button, your house lighting can be orange for Halloween, purple and green for Easter, or red, white, and blue for the Fourth of July. Want to show your allegiance to your favorite sports team? Just push a button and – presto, your team is represented with your house lights. Having a wedding? Push the wireless remote button and have elegant, clear lights.
No bulbs to change, no lights to take down each year. These are programmable LED lights with multi-color capability, including a variety of speeds and designs to choose from. Over 100 color combinations at the touch of a button. And the best part, they are practically invisible when they are off. No one will notice, until you turn them on and…Dynamite Lights!!
Larry has gone above and beyond what I expected my house to look like. Larry is an awesome worker.

I have a far way better job than I could have anticipated and definitely a way better job than the original installation. Everything from start to finish was superior, from the day I called to get an estimate and met you, until the day Larry left, everything was timely, as scheduled, as promised and I feel above and beyond.

The two men who installed my windows did an excellent job. I am very pleased with the job. They worked hard and long hours, were respectful and kind.