If your roofing project requires custom-built metal roofs, Double T will manufacture the materials you need. We'll package it to be pick-up or shipping ready, so whichever you choose, the fabrications are ready to go anytime.
For customers around Salt Lake City, we also offer field runouts to help you save on expenses.
We are proud that our fabricated roofs are one of the best in the state. Our craftsmen make no compromise in making the panels. We can work on 24 to 26ga kynar-coated steel, cold rolled steel, copper, and zinc. Our shop is also one of the few places that has coil slitting capabilities, enabling us to create standard panels or customize the roof the way you need it. Request a butyl injection for a more watertight panel on low panels, providing further protection in harsh conditions.
Complete Assistance
Roofing is a big job; ironically, however, it's a task best left in the hands of as few people as possible. You don't want too much commotion on your roof, you want to avoid confusion and potential hazards. Most of all, you want quality, especially if you're having customized roofs manufactured. This is why you need competent and highly-skilled roofers for the job. We're the only roof panel fabricators that you need, and we're confident about what we bring to every job.
Whether you're a homeowner or a contractor, we would love to help. In edging out your competition or in making sure your house has the best possible roofing and exteriors, we won't disappoint. Call us so we can discuss your roofing needs.
For more information on Metal Roof Run Outs, call us at 801-265-9929!
This is What we do
Windows are your view from within your home to the beautiful outside world. We have many stylish windows to give your home and outside a gorgeous aesthetic touch.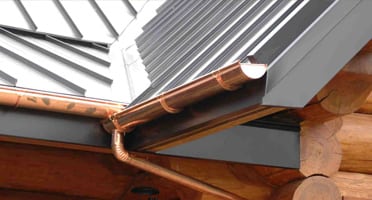 Years of experience has made our partnership with Alcoa the natural choice to help us offer premium seamless rain gutters at an affordable price.
DTI specializes in home siding and exterior solutions. We offer many options of decorative patterns, materials, colors, and design.