Let Double T do the work for the new rain gutter of your Salt Lake City residence. Our builders give you the assurance of high quality results and great customer service. We want to show you that we can install seamless rain gutters with skill and proficiency.
We take our job very seriously because gutters aren't something you want to replace before their time. We aim for the kind of quality that gives you peace of mind, knowing that your gutters will last long into the future. Whether we're working on a bungalow or a large property, you can rest assured that we deliver on quality.
We assure you that nothing but the best results are good enough for us. Once we're finished, there will be no leaks, the fit will be perfect, and your new gutters will even increase the curb appeal of your home. We are confident about quality, especially since our partners at Alcoa are in the business of manufacturing premium seamless gutters and rainware, and we are proud of the results that we achieve using their products. We offer gutters in aluminum, steel, or copper to best suit your needs.
Your Priority is Our Priority
As homeowners ourselves, we know firsthand what you want. The gutters must look good, redirect accumulated water without hitches, and resist corrosion for years to come. You have our word that we'll set a high bar for our work, and strive to surpass that standard.
We use Alcoa's copyrighted free-floating hanger system to ensure that the aluminum, steel, or copper gutters will expand and contract, as necessary. This has become an industry standard when installing gutters, and will ensure easy flow and a longer life span. It's also a part of our job to ensure that the finish complements the house's exterior aesthetic.
If getting all of what you need doesn't fall within your current budget, Double T offers 100% financing to help you afford the seamless rain gutters for your home in Utah. For anything else, feel free to contact us.
---
The benefits of DTI rain gutter installations are:
The patented free-floating hanger system that allows gutters to naturally expand and contract with temperature changes without causing the hangers to work loose.
Downspouts are available in two sizes to ensure proper flow.
Rain gutters are coated with a corrosion-resistant finish that resists the toughest elements, including acid rain.
Rain gutter sizes are available in 5″ or 6″
Rain gutters are available in aluminum, steel or copper
Double T Inc. is located in Salt Lake City, we also offer rain gutter services to Salt Lake City, Sandy, South Jordan, West Jordan, South Jordan, West Valley, and Draper. Please call us today for more information about seamless and copper rain gutter products and services.
This is What we do
Windows are your view from within your home to the beautiful outside world. We have many stylish windows to give your home and outside a gorgeous aesthetic touch.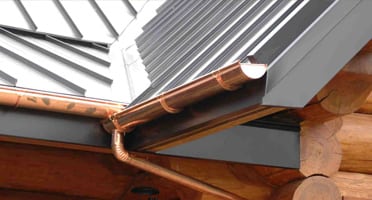 Years of experience has made our partnership with Alcoa the natural choice to help us offer premium seamless rain gutters at an affordable price.
DTI specializes in home siding and exterior solutions. We offer many options of decorative patterns, materials, colors, and design.