Let Double T Inc. give your home a more contemporary look through box rain gutters in Salt Lake City. Our team wants your house to stand out in the neighborhood, so we provide modern customization and outstanding craftsmanship for you.
What are Box Rain Gutters?
Rain gutters are not all the same. They come in different shapes and sizes, depending on what your structure needs. Box rain gutters are ideal when you are looking for a sleek alternative to rounded and K-style gutters.
Box gutters have a wide opening for easy maintenance and a wide bottom for greater capacity. Additionally, these gutters give your home a polished look that matches the modern aesthetic that you are going for.
Why Should You Use Box Gutters?
At Double T Inc., we strive for the look, feel, and functionality that your home deserves. We make sure that our box rain gutters last for many years. They are durable and when external factors cause damage, easy to repair.
Our box gutters also contribute to better curb appeal. They blend seamlessly with your home's façade and do not disrupt your external home design. On a related note, we can arrange for these gutters in your preferred base material.
Get in Touch with Us
Double T Inc. has been providing rain gutters and custom metal work since 1996. Our family-owned-and-operated company provides the exact type of box rain gutters to match the functionality you need and the aesthetic you want. Contact us today to find out more.
This is What we do
Windows are your view from within your home to the beautiful outside world. We have many stylish windows to give your home and outside a gorgeous aesthetic touch.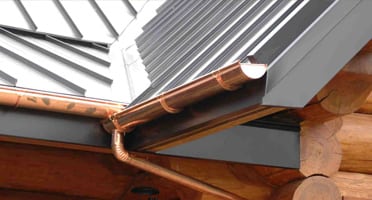 Years of experience has made our partnership with Alcoa the natural choice to help us offer premium seamless rain gutters at an affordable price.
DTI specializes in home siding and exterior solutions. We offer many options of decorative patterns, materials, colors, and design.