Let Double T. Inc make your home even more attractive through our copper rain gutter services in Salt Lake City. We install these rain gutters with skill and proficiency, and you can expect nothing less than high quality and great customer service from us.
What are Copper Rain Gutters?
Copper rain gutters are generally like any other type of rain gutters that funnel water off the roof and away from your home's external structure. The difference lies in the aesthetic appeal of these gutters.
At Double T Inc., we use strong and sturdy base materials for rain gutters, every time. You don't have to worry about our products failing to do what they're supposed to do. Just choose which material best matches your external property and we'll take care of gutter services for you.
Why Do Local Homeowners Choose Copper Gutters?
Copper gutters are one of the most popular rain gutter options for local homeowners. The material is durable, with properties that protect it from rust and other harmful external elements. This type of gutter system is also low-maintenance, so you don't have to constantly worry about repairs.
Additionally, copper gutters are popular for their unique aesthetic appeal. The material's color ranges from golden brown to earthy brown, making it a perfect match for natural design elements like wood and stone.
Get in Touch with Us
Double T Inc. has been a family-owned-and-operated company in Salt Lake City, Utah since 1996. Our team of certified installers handles all your copper gutter concerns in a timely manner. Contact us today for more information.
This is What we do
Windows are your view from within your home to the beautiful outside world. We have many stylish windows to give your home and outside a gorgeous aesthetic touch.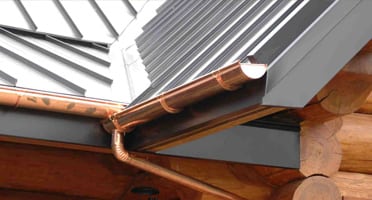 Years of experience has made our partnership with Alcoa the natural choice to help us offer premium seamless rain gutters at an affordable price.
DTI specializes in home siding and exterior solutions. We offer many options of decorative patterns, materials, colors, and design.