For rain gutter repairs, come to Double T in Salt Lake City. You can be confident that we will find a suitable fix to the leak, failed hanger, snow damage, or whatever the problem is, with your gutter. We know that it's a part of your home that you'd rather not worry about, so it's our goal to ensure the longevity of the gutter.
You can be confident that we offer our repair services at an affordable price. The cost will always reflect the repair work that we render. More than that, we don't pass on the responsibilities to sub-contractors or outside help. Only our highly trained and skilled crew does the work; thus, we can validate the quality of the results. As certified installers, we set a high standard for gutter repairs.
If it's repair you need, it's quality repair you'll receive. We assure you that finishing the job properly is on our minds the moment we arrive at your property. There are jobs, like overflowing gutters or larger holes, that will take more time than your usual hole patching. We appreciate your patience in letting our crew carry out their job, and you can be sure they aim for nothing less than the best possible results.
Your loyalty and referrals are our success, and we know we'll only earn it through honest and hard work. As a home exterior specialist, you can expect a high level of service from Double T. We give our best in every job, whether it's installation, replacement, repair, or custom work.
Let professionals handle your gutter repair request. Contact us today!
This is What we do
Windows are your view from within your home to the beautiful outside world. We have many stylish windows to give your home and outside a gorgeous aesthetic touch.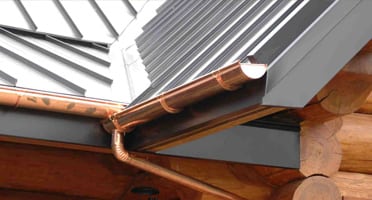 Years of experience has made our partnership with Alcoa the natural choice to help us offer premium seamless rain gutters at an affordable price.
DTI specializes in home siding and exterior solutions. We offer many options of decorative patterns, materials, colors, and design.