Why choose DTI for your exterior home improvements
Double T is family owned and operated since 1996. We only use our own employees never subcontractors and they are all certified installers with VSI Vinyl Siding Installer and AAMA American Architectural Manufacturers Association.
Our Product Guarantee
We are not a one brand company. DTI offers a large selection of windows, siding, seamless raingutters, and exterior doors. We offer several different brands. We are able to find the best product for your needs at one of the lowest prices, from a variety of manufacturers.
Our Service Guarantee
DTI assures a knowledgeable response to your request in a timely manner. We make every effort to solve challenges as quickly as they arrive. We understand the cause and effect of broken promises. We make every effort to exceed your expectations. DTI is staffed to assure prompt service, with a full time dispatcher who coordinates installation of our products. Our service manager assures that all products are installed to the highest standards.
DTI Team Members
DTI understands that our success depends on your satisfaction. Our service and installation team members are full time employees of DTI. Our AAMA Certified installers are committed to earning your referrals and repeated business. All employees share a desire for long term success through positive experiences with our valued customers.
This is what we do
Windows are your view from within your home to the beautiful outside world. We have many stylish windows to give your home and outside a gorgeous aesthetic touch.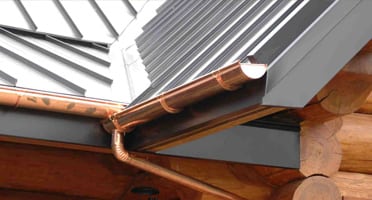 Years of experience has made our partnership with Alcoa the natural choice to help us offer premium seamless rain gutters at an affordable price.
DTI specializes in home siding and exterior solutions. We offer many options of decorative patterns, materials, colors, and design.