We recently purchased a straight face seamless gutter machine, enabling us to provide you with new options. Whether you want a custom 5" or 6" straight-faced seamless gutter, we can provide you with products that will modernize your home's exterior.
For Modern Homes
If you're tired of your home looking like the rest of the houses on your block, give it a distinctive look by using straight-faced gutters. The seamless profile provides a clean tailored form that will look great on just about any type of architecture.
Many of our customers ask if the gutters we offer come in various looks apart from the curvy ogee style, and they usually ask for profiles composed of straight lines. Now we can give you just that!
Outstanding Exteriors
We are one of the few installers in the state to offer straight-faced gutters that will complement the architecture of your modern home. You have the option to further customize your new seamless rain gutters by adding multiple style downspouts to ensure proper flow.
All of our rain gutters are available in various options: steel, aluminum, and copper. Apart from that, we coat our products with a corrosion-resistant finish to withstand even the toughest elements.
We want your home to stand out with modern customization from some of the best craftsmanship in Utah.
So if you're ready for a new look, modernize your home's exterior with our straight-faced gutters. Call us at (801) 265-9929 for more information, or schedule an estimate today.
We look forward to helping you.
This is What we do
Windows are your view from within your home to the beautiful outside world. We have many stylish windows to give your home and outside a gorgeous aesthetic touch.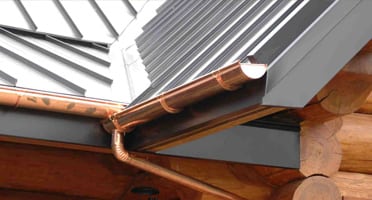 Years of experience has made our partnership with Alcoa the natural choice to help us offer premium seamless rain gutters at an affordable price.
DTI specializes in home siding and exterior solutions. We offer many options of decorative patterns, materials, colors, and design.