Whether we're talking a new house or an update to an aging property, Double T can help protect the exterior of your home with an installation of new sidings. We serve Salt Lake City and we take pride in offering an all-in-one siding service to our customers. We finish every job properly, and you can count on us to aim for the highest-quality results.
Our crew likewise ensures that they carry out each project in an efficient and orderly way, and finish the job in a timely manner – with as little fuss to you as possible! We don't like wasting time because we don't want to keep our customers away from their home. Rest assured that when we do the siding, there will be a world of difference.
Siding isn't just for appearance, and there is a wide array of siding material options which take into consideration aesthetic appeal, insulation, environmental factors, and your ideal maintenance program. But, we'll always be ready to assist. We want the results to reflect the value and effort that you put into your home.
When to Do It
If you are selling your house, or you simply want to refresh your home's appearance, siding will satisfy your needs. This renovation will increase the value of your property and revamp its appearance, as well as provide increased protection from the elements. Faded sidings aren't the best things to look at, and it may signify a deeper problem. In some cases, water damage warps the sidings and leaves the exterior in disrepair.
No cutting corners; we provide only the best finish for your home's exteriors – that's what you can expect from us. If you're around Salt Lake City and you need help with siding work, come to Double T. Contact us today!
For more pictures of our siding work, click the BEST WORK tab for before & after, and finished projects
This is What we do
Windows are your view from within your home to the beautiful outside world. We have many stylish windows to give your home and outside a gorgeous aesthetic touch.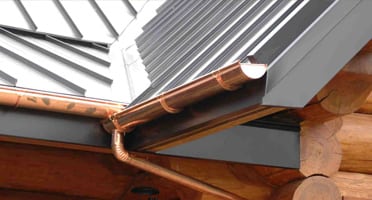 Years of experience has made our partnership with Alcoa the natural choice to help us offer premium seamless rain gutters at an affordable price.
DTI specializes in home siding and exterior solutions. We offer many options of decorative patterns, materials, colors, and design.