Entrust your upcoming window replacement/installation project to Double T. We are among the first and the finest names in Salt Lake City and the surrounding cities, when it comes to window work. We'd be glad to handle the whole project for you, providing dependable labor, as well as access to a number of proven manufacturers.
Parts and labor are part of your one-time fee for the installation. We'll be able to eliminate surprise costs and our crew can proceed accordingly with the plan. Finishing the job is a top priority, and it's in our nature to do it right from the get-go.
Multitude of Options
Your windows complement the overall design of your house, inside and outside. We're flexible when it comes to choices, thanks to our partnerships with Alside, Amsco, Jeld-wen, and Milgard. They supply our customers with uniquely crafted windows, so you'll definitely not be lacking for options when it comes to choosing the one that fits your style.
We take installation as a job of high importance. The satisfaction of our customers is our number-one priority, and you will see it in the way we work. It's all about efficiently completing the job from the moment we get to the work site. We will only be happy once you're happy, and you can be sure that we'll do the installation according to plan.
When it comes to windows, we know that looks and function are of utmost priority –whether from the inside or the outside of your home. Double T window replacement solutions will always comply with your requirements, as well as provide the best possible finish. Let us know about the job, and we'll see what we can do about it.
For more pictures on window replacements, click BEST WORK tab.
This is What we do
Windows are your view from within your home to the beautiful outside world. We have many stylish windows to give your home and outside a gorgeous aesthetic touch.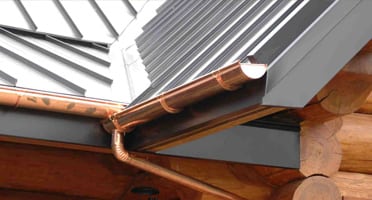 Years of experience has made our partnership with Alcoa the natural choice to help us offer premium seamless rain gutters at an affordable price.
DTI specializes in home siding and exterior solutions. We offer many options of decorative patterns, materials, colors, and design.